JUT15-2.5P Series Advantages
Can be installed vertically or parallel to DIN rail, saving up to 50% of rail space.
It can be installed by DIN rail, direct installation or adhesive installation, which is more flexible to use.
Time-saving wire connection thanks to tool-free push-in connection technology.
Modules can be installed immediately without manual bridging, saving up to 80% of time.
Different colors, the wiring is more clear.
JUT15-2.5P Series Description
Product number
JUT15-4x2.5-P
JUT15-6x2.5-P
JUT15-10x2.5-P
JUT15-12x2.5-P
JUT15-18x2.5-P
Product type
Rail wiring distribution block
Mechanical structure
Push-in spring connection
layers
1
1
1
1
1
Electric Potential
1
1
1
1
1
connection volume
4
6
10
12
18
Rated cross section
2.5 mm2
2.5 mm2
2.5mm2
2.5mm2
2.5mm2
Rated current
24A
24A
24A
24A
24A
Rated voltage
690V
690V
690V
690V
690V
open side panel
no
no
no
no
no
grounding feet
no
no
no
no
no
other
The connecting rail needs to install the rail seat PAD-NS15/35
The connecting rail needs to install the rail seat PAD-NS15/35
The connecting rail needs to install the rail seat PAD-NS15/35
The connecting rail needs to install the rail seat PAD-NS15/35
The connecting rail needs to install the rail seat PAD-NS15/35
Application field
It is generally used for related supporting facilities such as electric connection industries and industries.
color
Gray, dark gray, green, yellow, cream, orange, black, red, blue, white, purple, brown, customisable
Wiring Data
wire contact
Stripping length
8mm — 10mm
8mm — 10mm
8mm — 10mm
8mm — 10mm
8mm — 10mm
Rigid Conductor Cross Section
0.14mm² — 4mm²
0.14mm² — 4mm²
0.14mm² — 4mm²
0.14mm²— 4mm²
0.14mm² — 4mm²
Flexible conductor cross section
0.14mm² — 2.5mm²
0.14mm² — 2.5mm²
0.14mm² — 2.5mm²
0.14mm²— 2.5mm²
0.14mm² — 2.5mm²
Rigid Conductor Cross Section AWG
26-12
26-12
26-12
26-12
26-12
Flexible Conductor Cross Section AWG
26-14
26-14
26-14
26-14
26-14
Size(This is the size of the JUT15P carrying rail holder PAD-NS15/35 installed on the rail)
| | | | | | |
| --- | --- | --- | --- | --- | --- |
| thickness | 28.8mm | 28.8mm | 28.8mm | 28.8mm | 28.8mm |
| width | 58.5mm | 58.5mm | 58.5mm | 58.5mm | 58.5mm |
| high | 21.7mm | 21.7mm | 21.7mm | 21.7mm | 21.7mm |
| NS35/7.5 high | 32.5mm | 32.5mm | 32.5mm | 32.5mm | 32.5mm |
| NS35/15 high | 40mm | 40mm | 40mm | 40mm | 40mm |
| NS15/5.5 high | 30.5mm | 30.5mm | 30.5mm | 30.5mm | 30.5mm |
Material Properties
| | | | | | |
| --- | --- | --- | --- | --- | --- |
| Flame retardant grade,comply with UL94 | V0 | V0 | V0 | V0 | V0 |
| Insulation Materials | PA | PA | PA | PA | PA |
| Insulation material group | I | I | I | I | I |
IEC Electrical Parameters
| | | | | | |
| --- | --- | --- | --- | --- | --- |
| standard test | IEC 60947-7-1 | IEC 60947-7-1 | IEC 60947-7-1 | IEC 60947-7-1 | IEC 60947-7-1 |
| Rated voltage(III/3) | 690V | 690V | 690V | 690V | 690V |
| Rated current(III/3) | 24A | 24A | 24A | 24A | 24A |
| Rated surge voltage | 8kv | 8kv | 8kv | 8kv | 8kv |
| Overvoltage class | III | III | III | III | III |
| pollution level | 3 | 3 | 3 | 3 | 3 |
Electrical Performance Test
| | | | | | |
| --- | --- | --- | --- | --- | --- |
| Surge Voltage Test Results | Passed the test | Passed the test | Passed the test | Passed the test | Passed the test |
| Power frequency withstand voltage test results | Passed the test | Passed the test | Passed the test | Passed the test | Passed the test |
| Temperature rise test results | Passed the test | Passed the test | Passed the test | Passed the test | Passed the test |
Environmental Conditions
Ambient temperature (operating)
-60 °C — 105 °C (Maximum short-term operating temperature, electrical characteristics relative temperature.)
Ambient temperature (storage/transport)
-25 °C — 60 °C short term (up to 24 hours), -60 °C to +70 °C
-25 °C — 60 °C short term (up to 24 hours), -60 °C to +70 °C
-25 °C — 60 °C short term (up to 24 hours), -60 °C to +70 °C
-25 °C — 60 °C short term (up to 24 hours), -60 °C to +70 °C
-25 °C — 60 °C short term (up to 24 hours), -60 °C to +70 °C
Ambient temperature (assembled)
-5 °C — 70 °C
-5 °C — 70 °C
-5 °C — 70 °C
-5 °C — 70 °C
-5 °C — 70 °C
Ambient temperature (execution)
-5 °C — 70 °C
-5 °C — 70 °C
-5 °C — 70 °C
-5 °C — 70 °C
-5 °C — 70 °C
Relative Humidity (Storage/Transportation)
30 % — 70 %
30 % — 70 %
30 % — 70 %
30 % — 70 %
30 % — 70 %
Environmental Friendly
| | | | | | |
| --- | --- | --- | --- | --- | --- |
| RoHS | No excessive harmful substances | No excessive harmful substances | No excessive harmful substances | No excessive harmful substances | No excessive harmful substances |
Standards and Specifications
| | | | | | |
| --- | --- | --- | --- | --- | --- |
| Connections are standard | IEC 60947-7-1 | IEC 60947-7-1 | IEC 60947-7-1 | IEC 60947-7-1 | IEC 60947-7-1 |
JUT15-4x2.5-P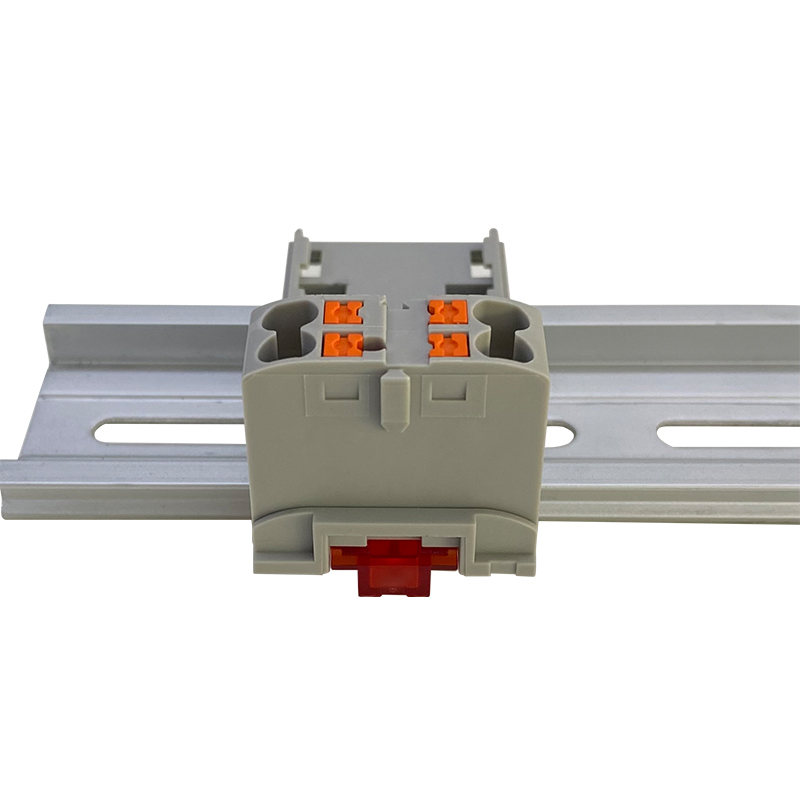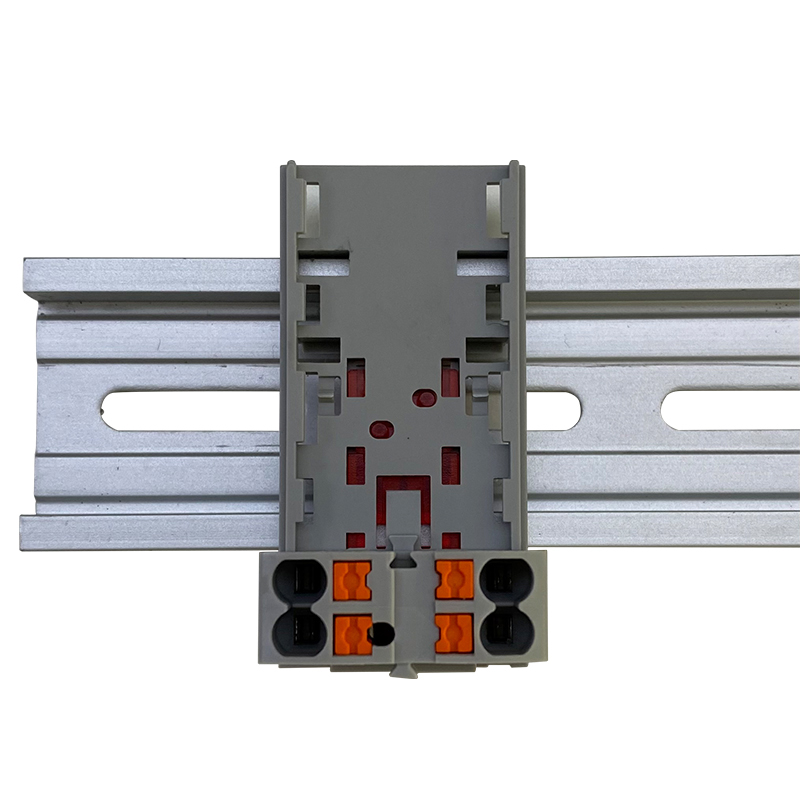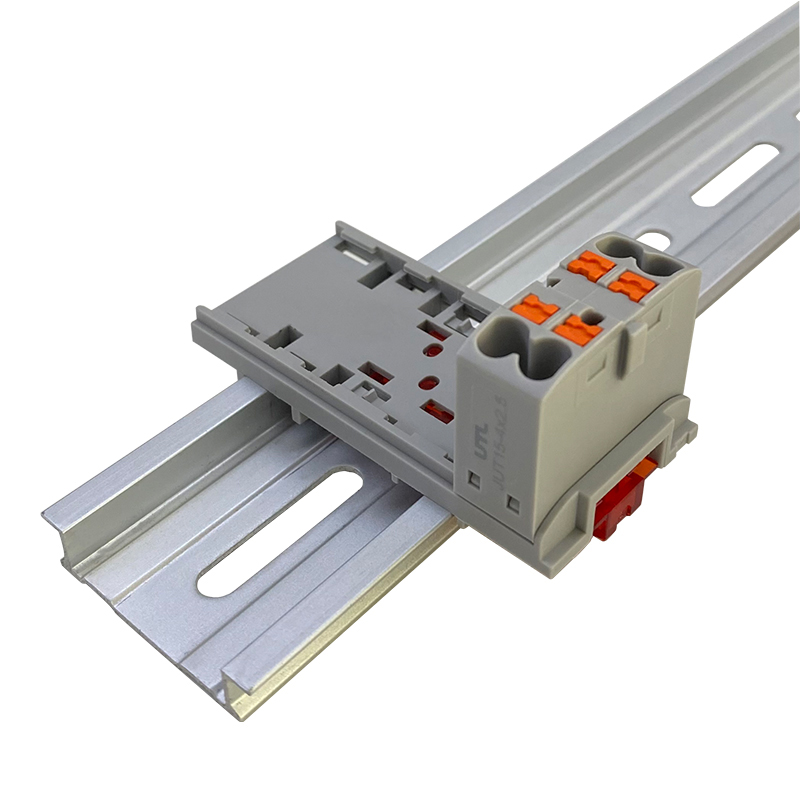 JUT15-6x2.5-P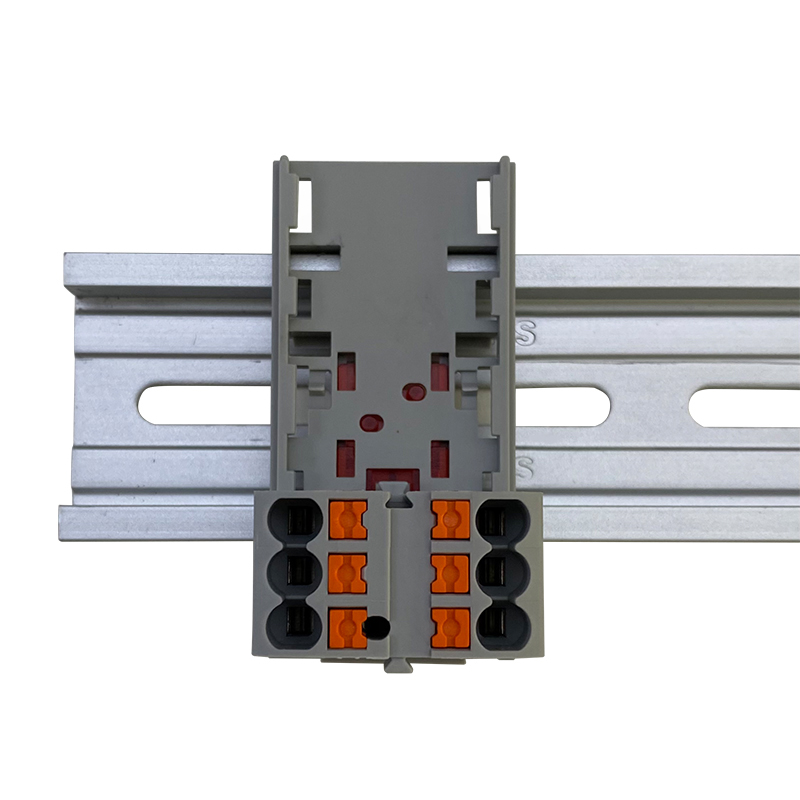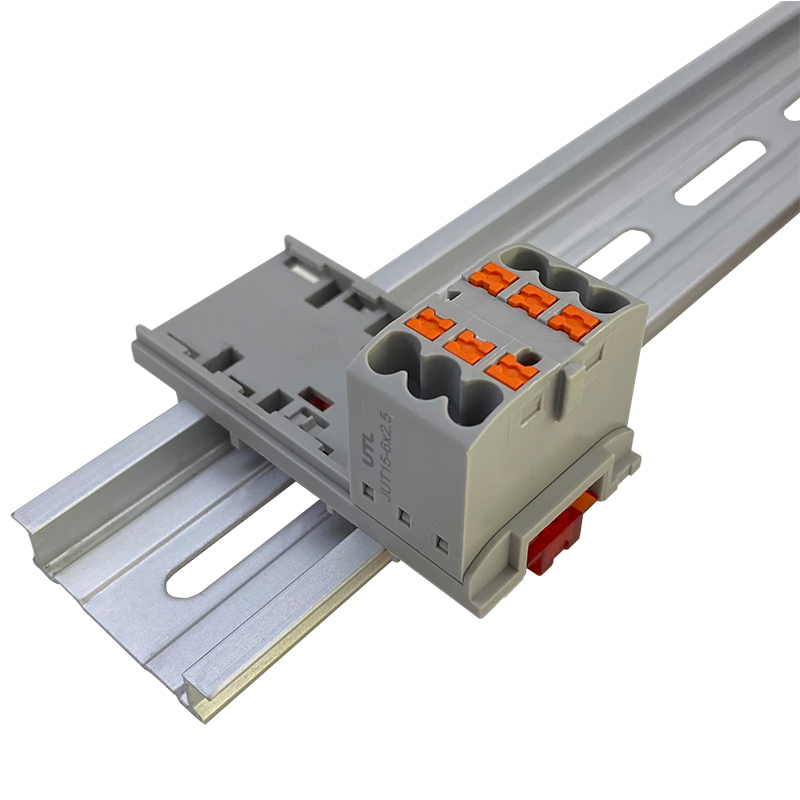 JUT15-10x2.5-P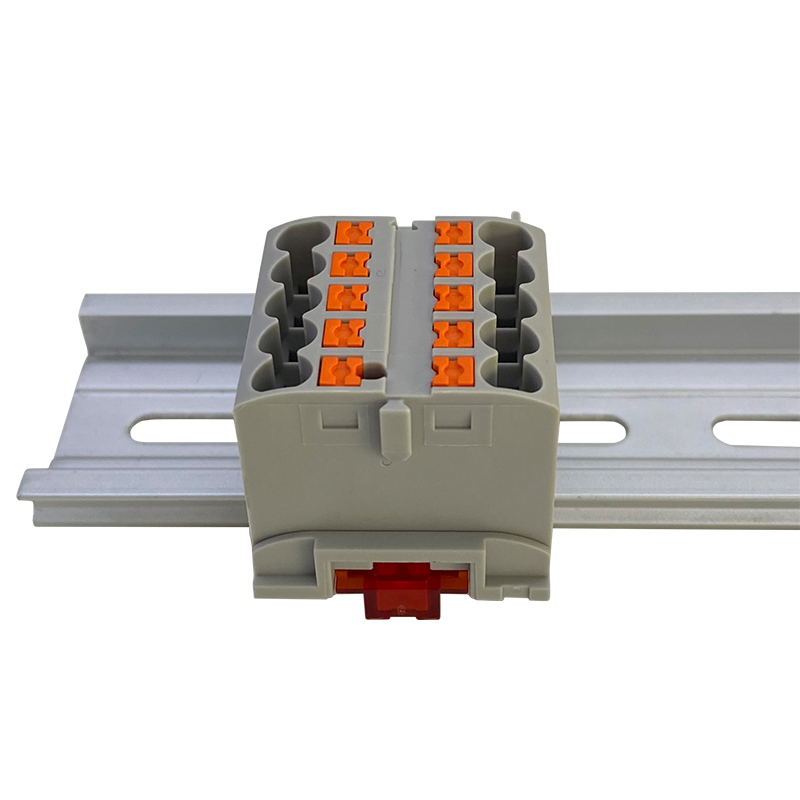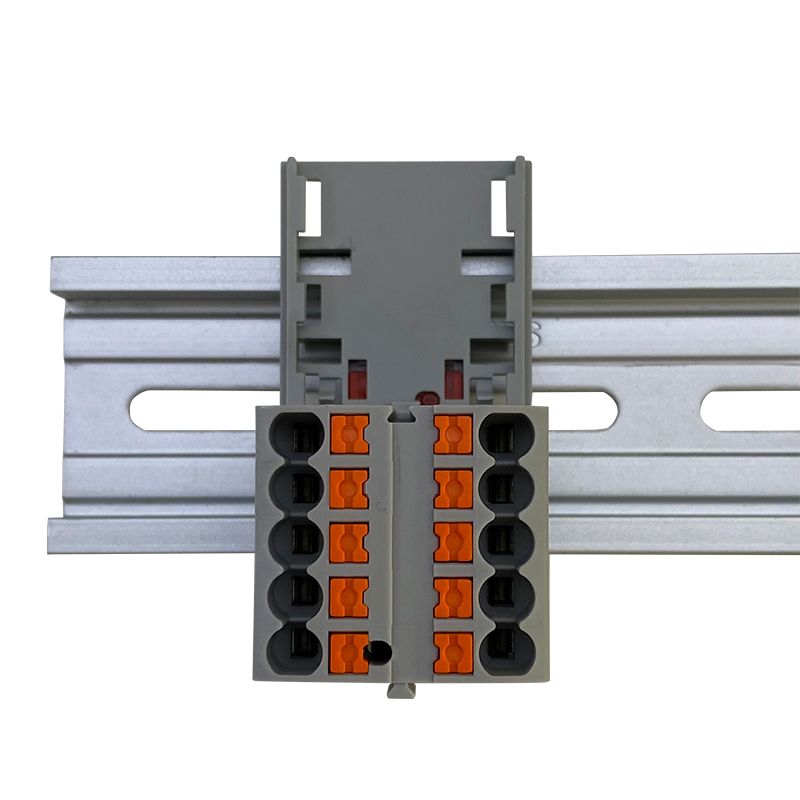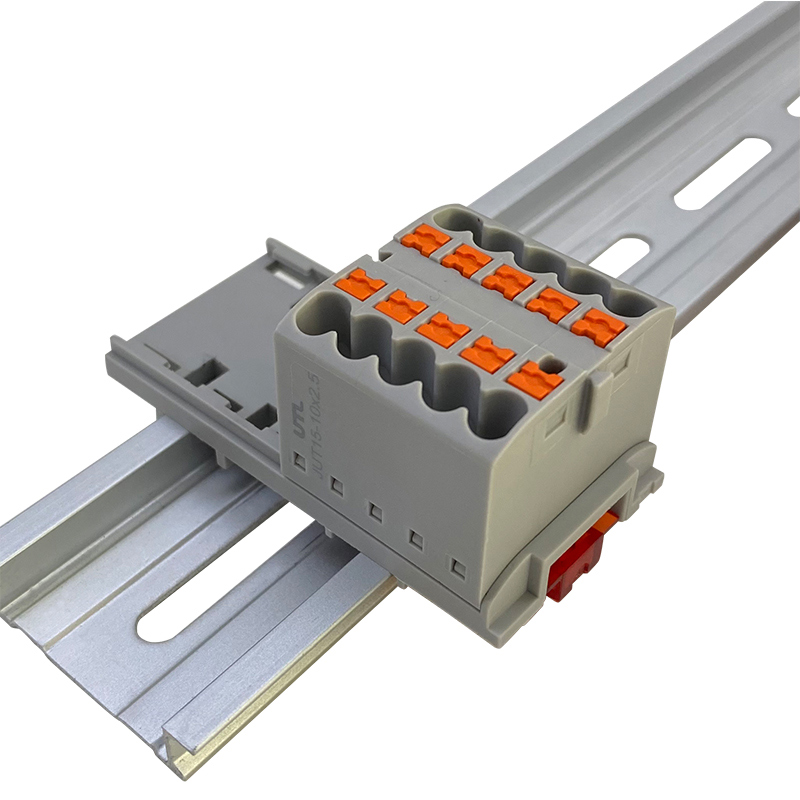 JUT15-12x2.5-P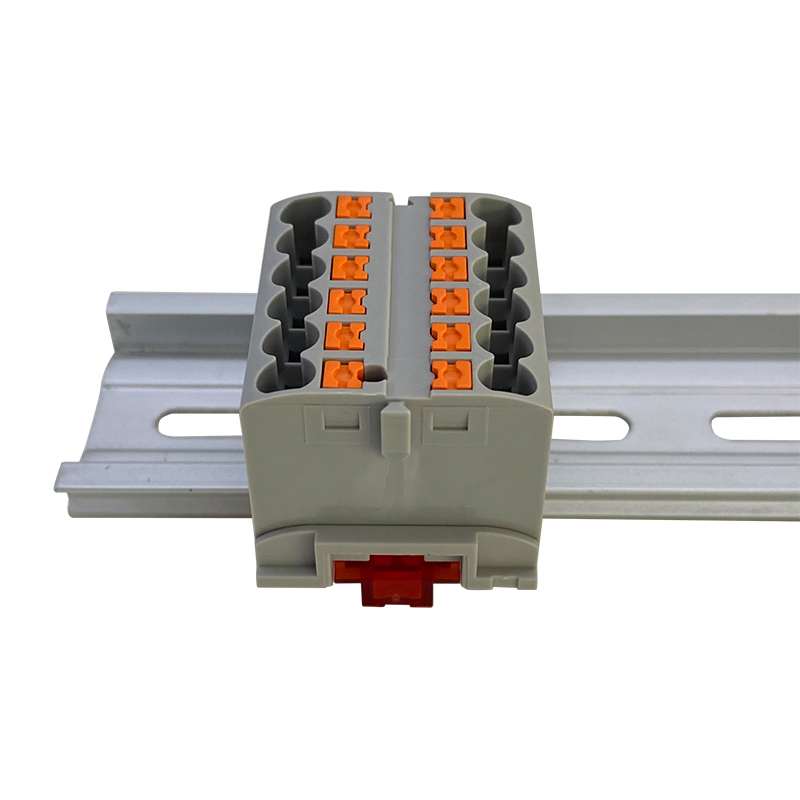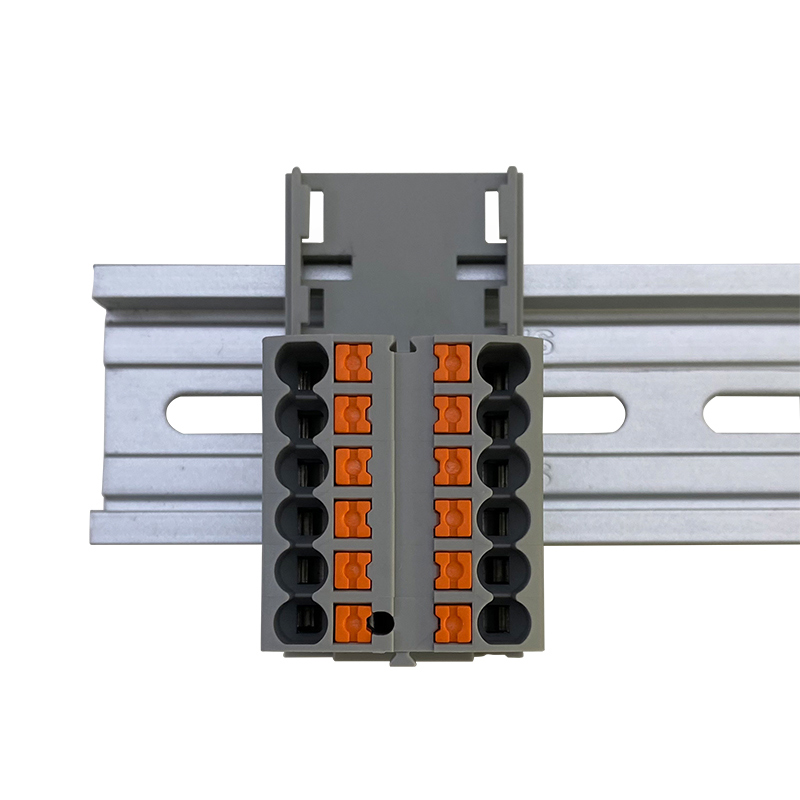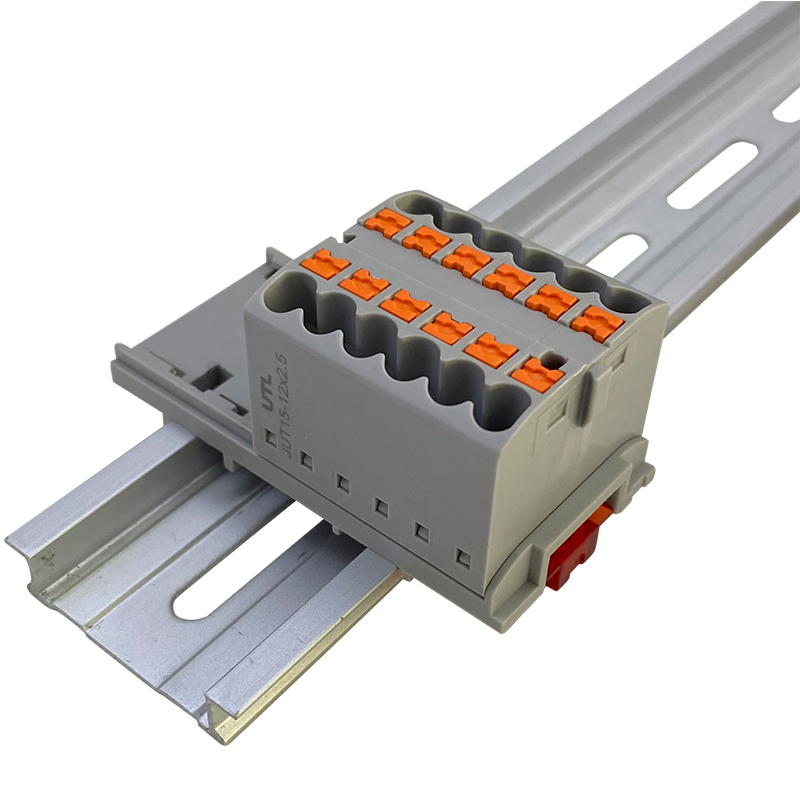 JUT15-18x2.5-P